ARTICLE
Goodbye Candy Land, Hello Fundraising Software!
When I was asked to write about what it has been like to put away the Candy Land game, hang up the princess dress-up costumes, and head back to the philanthropy world, I knew right away that I would write about what got me excited about coming back. It is this new tool that is going to make fundraising so much easier: Bloomerang!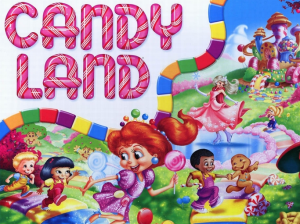 I have worked with fundraisers for many years and understand what a challenging endeavor fundraising can be. So, when I was introduced to this system that not only handles everyday CRM functions, but also works alongside a fundraiser on a daily basis as a "coach" I was quite impressed. This "coach" will monitor interactions and retention statistics to alert you when your retention rate is slipping, provide specific suggestions for improvement, and even rank individual constituents on their engagement with the organization in real time. It's like having a consultant sitting at your desk with you at all times (or riding on the subway, or sitting in your living room – as I will get to next).
Yes, the other things I am excited about are the simplicity and mobility of the system. There won't be only one or two people on staff capable of using the database. Imagine an Executive Director running into a potential major donor at an event. They have a great conversation that gleans insight into that constituent's affinity for the organization. Well, all the Executive Director needs to do following the conversation is grab her smart phone and punch in the details of that conversation directly into the database. Gone are the days of passing the information along to another person who may need to pass it along to another person and possibly another, all the while losing time and potentially the true essence of the original conversation with the constituent.
I have to say, I miss Candy Land a bit (never fear – my daughter makes sure there's always time to play in the evening), but I'm very excited to be introducing Bloomerang to fundraisers who I know will breathe a sigh of relief!
See How Bloomerang Can Have a Bigger Impact on Your Mission!