FUNDRAISING SUITE
Supercharge donations while building connections
Bloomerang's Online Giving Tools put donors at the heart of your strategy with modern, relationship-focused fundraising tools.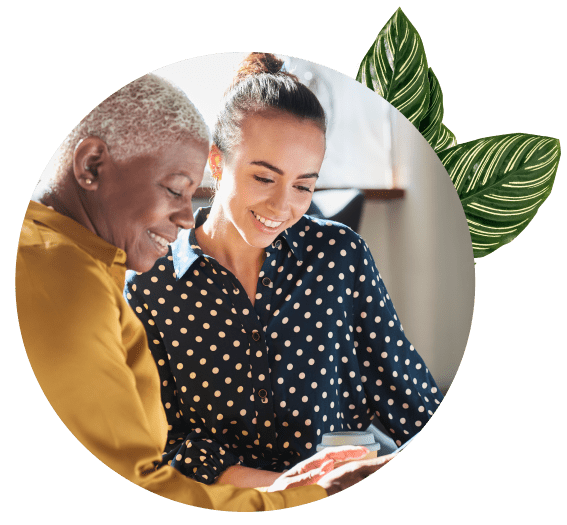 Raise more through cultivating relationships.
Bloomerang's online fundraising tools help you build lasting donor relationships because we know people are at the heart of your mission – not technology.
Grow Donations - Every Year.
Put retaining donors at the heart of your fundraising strategy with a powerful suite of easy-to-build and journey-focused fundraising tools.
Cultivate impactful relationships
Retain 10% more than the industry average of recurring givers so you can spend less time worrying about the budget and more time on your mission.
"Since switching to Bloomerang we've doubled our annual fund revenue. Our retention rate is up, and our monthly recurring givers have increased ten-fold."
Raise more funds
With a suite of modern fundraising tools like branded giving pages, crowdfunding, text to donate, and more, capture generosity the moment inspiration strikes.
"When we joined Bloomerang, we had raised up to $80,000, 18 months later, Bloomerang's database and checkout form have contributed to over $600,000 of the $1,200,000 raised in 2020 YTD."
Grow your list of supporters
Responsive forms make it easy for donors to make a gift from any device so you can seamlessly grow new online donations and prevent potential donors from slipping through the cracks.
"2020 was our last year with our old donor database… and we reported 192 unique donors to First Tee headquarters. In 2021, we fully went in and started using Bloomerang 100% and we reported 341."
Industry-leading fundraising tools thousands of nonprofit organizations trust.
Online giving built for cultivating relationships
Donation analytics
Quickly test which fundraising strategies convert more donors so you can supercharge your fundraising effectiveness and exceed annual goals.
Donor Portal
Empower donors with a personalized portal to manage their recurring or one-time giving in minutes. Donors can easily increase monthly donations or download tax receipts – no staff time required.
Built-in email marketing
Personalize your donor communication with our integrated email builder. Use pre-built templates and groups to create, send, and automate personalized acknowledgments, appeals, and newsletters in minutes.
Extensive payment types
With support for over six payment types including Apple Pay, credit, and ACH payments, never say "no" to a gift.
Mobile-friendly donation pages & forms
Create a seamless giving experience with mobile-friendly donation pages and forms which research shows are 33% more likely to lead to a donation.
Text to Donate
With Text to Donate, your donors can give from anywhere using their mobile device. It's easy for donors to reach your fundraising page, register for an event or give in the moment, such as during a live event or broadcast.
Peer-to-peer and crowdfunding tools
Turn your supporters into fundraisers by using peer-to-peer and crowdfunding tools they can share on social media. Donors can create their own fundraising pages and invite team members to help raise more.
Event ticketing
Use our event management features to create event registration pages and encourage attendees to make a one-time or monthly donation.
Take donations in person
Hosting an event or exhibiting at a conference or gathering? With the Bloomerang mobile app and card swiper, you can take credit card donations instantly while populating the constituent profile in Bloomerang.
Experience the fundraising joy yourself.
Interested in seeing Bloomerang Fundraising Tools in action? Take one minute to walk through our self-guided fundraising form tour and get started on transforming website visitors to long-time supporters.