TEMPLATE
Donor Retention Calculator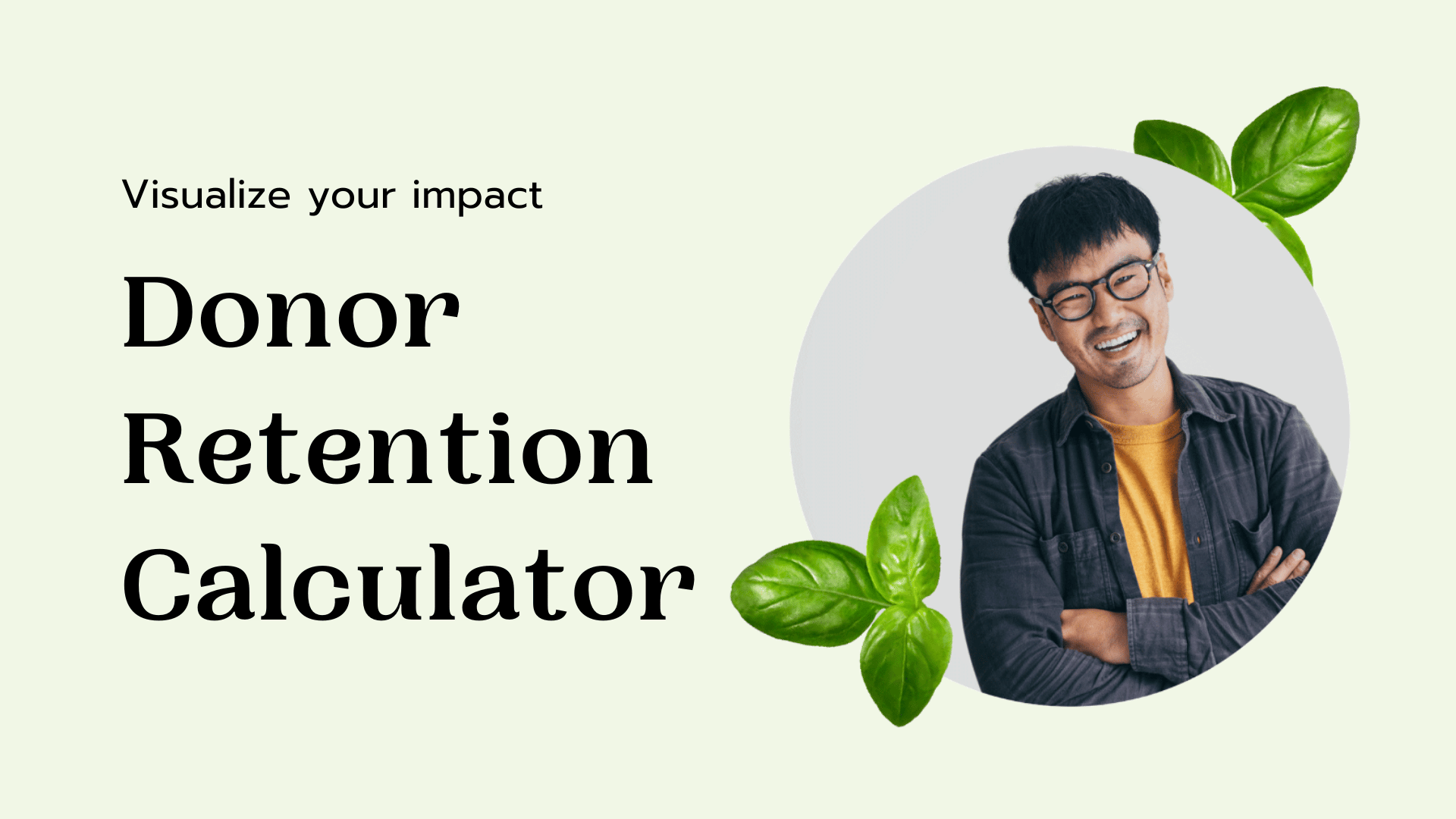 Donor Retention Calculator
Visualize the impact on your fundraising revenue if you increase your donor retention rate.
01
Tell us about your fundraising efforts
Don't know? Calculate your average gift size
02
Let's talk about your donor retention rate
Don't know yours? Calculate your donor retention rate
What is donor retention?
Quite simply, donor retention is a measure of how many donors continue to donate to your organization each year. Retention efforts include encouraging a donor to give on a set schedule and interacting with them regularly so that they feel valued. Nonprofits with a high donor retention rate have long-term supporters who come back year after year. Nonprofits with a low donor retention rate need to continually acquire new donors or larger gifts to keep up.
Why does donor retention matter?
If you don't worry about donor retention, you'll risk a higher attrition rate (the rate at which donors are lost). This can make a huge impact on the number of donors in your donor database from year to year. If a new donor gives only once – as nearly 70% do – then you're often left with a loss on your initial investment to gain that new donor. The true benefit of acquiring a donor can only come when that donor is retained over the long term. Just a small change in your donor retention rate (for instance, 10%), can cost your organization thousands of dollars!
With overhead and operational costs, it's not until a donor contributes several times that an organization will actually see a return on their investment from acquiring that donor. Organizations can't grow at a sustainable rate without retaining customers. According to the Fundraising Effectiveness Project, donor retention rates have hovered around 45% for the last decade. For repeat donors, the industry average rate is around 60%. For first-time donors, it's around 20%. That's why creating a process to move donors beyond a one-off donation is critical.
What can nonprofits do to increase their donor retention rate?
While acquisition will always be important, to thrive today nonprofits need to focus on ways to keep donors coming back year after year. As you consider the best donor retention strategies, think of the ways you can engage donors with the resources you already have, as well as with tools you'll likely invest in. 
Remember that donors want to know the impact of their dollars. They want to know that your organization appreciates them and values their opinions. Here are our top strategies to increase your donor retention rate: 
Thanking donors quickly

Reporting on outcomes

Segmenting communications

Making personal touches like phone calls and handwritten notes

Surveying donors

Offering recurring gift options
Overall, your donors are the real change agents for your mission and should be treated well with personalized communications, recognition, and gratitude.
If you're looking for more information about donor retention and effective resources, check out these articles: