ARTICLE
[ASK AN EXPERT] Is Our Major Gift Ask Too Big or Too Small?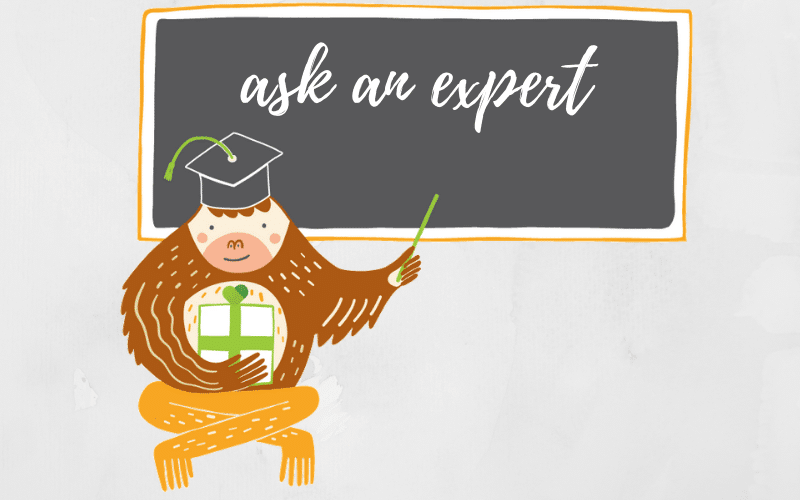 Our Ask An Expert series features real questions answered by Claire Axelrad, J.D., CFRE, our very own Fundraising Coach, also known as Charity Clairity.
Today's question comes from a fundraiser who isn't sure whether to aim high or play it safe in a major gift ask.
Dear Charity Clairity,
When asking for a major gift, is it better to err on the side of asking for too little or too much?
— Don't Wannabe Greedy
Dear Wannabe,
Bigger is usually better. It doesn't mean you're greedy. It means you're offering the donor a big opportunity to make an impact and do something that brings them joy.
The work of Dr. Daniel Kahneman, author of the bestseller Thinking, Fast and Slow, suggests a number of heuristic decision-making principles that apply directly to fundraising strategy. One such principle is called "Anchoring." We respond to an initial stimulus in our subsequent choice. So if people are willing to make a gift, and you ask for a larger gift initially, then you are more likely to ultimately secure an actual gift at a higher level. The larger initial number 'anchors' the result. There's other classic sociological research ("Door-in-the-face technique") pointing to a similar conclusion.
The "foot in the door" technique can also be used (usually more likely if your prospect is new and this may be their first gift to you). You low-ball it now (i.e., ask for a smaller gift first to get them invested); then continue to cultivate to ask for the really major gift they're capable of at a later point in time.
If you've done proper research and donor cultivation you should have a relatively good idea whether your donor is the type who'd prefer to be perceived as someone with high capacity and/or leadership potential. In my experience, few donors are upset if you ask for a significant gift, as long as you're not wildly out of the ballpark. Remember—major donor fundraising is all about asking for the right gift, from the right person, at the right time.
Wannabe right? Go in armed with knowledge based on cultivation and research, and stop worrying about being greedy. The gift isn't for you. It's for the donor to express their values.
Because you made the effort to build a deeper connection. Do what works.
— Charity Clairity
Have a question for our Fundraising Coach?

Please submit your question here. Remember, there are no stupid questions! If you need an answer, it's likely someone else does too. So help your colleagues by asking away. Please use a pseudonym, like "Don't Wannabe Greedy" did, if you prefer to be anonymous.

Claire Axelrad, J.D., CFRE, will inspire you through her philosophy of philanthropy, not fundraising. After a 30-year development career which earned her the AFP "Outstanding Fundraising Professional of the Year" award, Claire left the trenches to begin her coaching/teaching practice. Clairification School has been called "the best bargain in fundraising!" Claire is also featured expert and Chief Fundraising Coach for Bloomerang, She'll be your guide, so you can be your donor's guide on their philanthropic journey. A member of the California State Bar and graduate of Princeton University, Claire currently resides in San Francisco California. If you like craft fairs, baseball games, art openings, vocal and guitar, and political conversation, you'll like to hang out with Claire.