Below are some trusted consultants that can help with feasibility study services for your nonprofit. 
*Jessica White Associates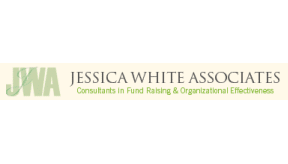 By providing counsel to nonprofit organizations, Jessica White Associates helps its clients energize fundraising efforts and enhance organizational effectiveness. With more than 32 years of experience in all facets of fundraising, Jessica has provided expertise to all types of nonprofit organizations.
Services Offered
Annual giving, Board development, Capital campaigns, Feasibility studies, Strategic planning
Location(s)
Indianapolis, IN
Barbara O'Reilly, CFRE, has more than twenty years of fundraising experience at major non-profit organizations including Harvard University, the National Trust for Historic Preservation, Oxford University in England, and the American Red Cross. She has experience developing successful relationships between donors and non-profits through annual funds, capital campaigns, major gifts from high net-worth individuals and corporations, direct mail, and stewardship.
Services Offered
Assessments, Campaign feasibility studies, Development planning, Donor communications, Prospect research, Major gifts strategy, Donor stewardship, Board training, Staff coaching
Location(s)
Herndon, VA
For over a decade we have partnered with organizations to sow and grow missions and ideas. We turn seeds into gardens. We offer nonprofit organizations from world-class hospitals to after school programs educational opportunities, planning tools, and direct support as they grow and flourish.
Services Offered
Feasibility studies, Campaign management, Board training, Data analytics & prospect research, Development plans & assessment
Location(s)
Des Moines, IA
Renner Consulting provides nonprofit organizations and associations a variety of services that are designed around the client's unique needs, culture, and characteristics. No matter if it is a feasibility study, development assessment, campaign counsel, or other service, each assignment is created specifically for each client.
Services Offered
Feasibility study, Campaigns, Grants
Location(s)
Germantown, MD
Robert Swaney Consulting, Inc.
Established in 2006, Robert Swaney Consulting, Inc. (RSC) is a national provider of contributed revenue growth strategies and hands-on interim management for arts and cultural institutions. The firm has offices in Indiana, Georgia, and Missouri, with clients across the country.
Services Offered
Grants, Feasibility study, Training, Coaching
Location(s)
Greenwood, IN
The Huddleston Group is a full service fundraising, communication, and management firm, formed by a select group of seasoned highly successful professionals from the for and not-for-profit sectors. Their founding partners personify a unique interdisciplinary approach, thanks to decades in international marketing and a long track record of successful non-profit management.
Services Offered
Capital campaign planning & management, Feasibility studies, Program assessments, Planned giving program development, Major gift solicitation training/strategy, Board development, Organizational strategic planning
Location(s)
Glendale, AZ
The Winkler Group is a full-service fundraising firm specializing in custom crafted capital campaigns, planning studies and strategic planning. If you're serious about fundraising, get to know them.
Services Offered
Capital Campaigns, Annual Fund, Planned Giving, Feasibility Studies
Location(s)
Mt. Pleasant, SC
Additional Feasibility Study Resources