The organizations listed below believe in Bloomerang, and recommend our software to their clients. These are the recommended consultants that we trust. Questions about our partners? Just ask Steven!
Author, coach, copy-writer, nonprofit marketing consultant and political junkie, Pamela is the author of "Five Days to Foundation Grants" and the creator of Simple Development Systems, the only online coaching program created for the overwhelmed fundraiser in the one-person marketing and development shop.
Lori L. Jacobwith is a nationally-recognized master storyteller and culture change expert. With more than 25 years' experience, her strategies and coaching have helped nonprofit organizations raise $250 million dollars from individual donors. And counting. The Giving Show has recognized her as one of the top 40 most effective fundraising consultants in the U.S.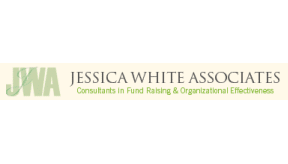 By providing counsel to nonprofit organizations, Jessica White Associates helps its clients energize fundraising efforts and enhance organizational effectiveness. With more than 32 years of experience in all facets of fundraising, Jessica has provided expertise to all types of nonprofit organizations.
Coach, trainer, consultant and author, Claire Axelrad, J.D., CFRE has been called a "practical visionary" and "fundraising ninja." Her 30 years of frontline development work earned her the AFP "Outstanding Fundraising Professional of the Year" and Fundraising Success' "Best Fundraising Blog" awards.
Linda Lysakowski, ACFRE is one of fewer than 100 professionals worldwide to hold the coveted Advanced Certified Fund Raising Executive designation. Linda is a Master Teacher for AFP, has authored more than a dozen books, and has trained more than 25,000 professionals throughout most of the 50 United States, Canada, Mexico, Bermuda, and Egypt.