Donor management software nonprofits actually love to use.
– Bloomerang –
The Best Donor Management Software
Based on User Feedback!
We have pooled together the latest in best practices for donor engagement and retention to create a simple donor database solution that helps nonprofits decrease donor attrition and increase revenue.
Plugging in the latest technologies and delivering them with a clean, modern interface, our cloud-based system is your "go-to" for better fundraising!
Features of Our Donor Management Software
See How Bloomerang's Donor Management Software Has Impacted Nonprofits Just Like Yours
Donor Management Software Recommended By Top Fundraising Consultants
"This is the first donor data management system that was built to NOT require a user's manual. If you have a lot of turnover in this position, Bloomerang could solve a major training problem. Running reports is about as obvious as buttering bread."
— Tom Ahern
"I was absolutely blown away by the simplicity and focus on retention of Bloomerang. Social media engagement? Check. Ease of use? Check. Now your ED and board can understand your data. An amazing tool for focusing on what really matters: the long-term success of your organization."
— Pamela Grow
"If you're ready for a software that will not only help you manage your donor information, but also your donor relationships, this is it. I'm very impressed with what Jay and his team has put together, and if I were in the market for software, I'd jump all over Bloomerang!"
— Sandy Rees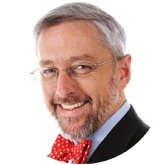 "My clients love how easy it is to use Bloomerang. For my part, I love that the company leaders know and love the nonprofit sector so much that they help shape the most important goals – like donor retention – right into their product making it ridiculously easy to focus on what matters most."
— Marc A. Pitman

"Bloomerang addresses poor donor retention head-on. It's intuitive, well-supported, and has nifty dashboards and other reporting tools. Fundamentally, it incorporates the best practices of fundraising, donor loyalty and constituent engagement into a user-friendly platform that's priced well for small and growing nonprofits."
— Claire Axelrad