Below are some of the annual giving consultants that we know and trust. 
Mary Cahalane is an accomplished development professional with 28 years of success. Creative, focused, intuitive and collaborative – she helps you forge lasting relationships for your organization.
Services Offered
Annual giving, Donor communications, Fundraising assessments
Location(s)
Plantsville, CT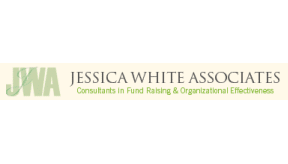 By providing counsel to nonprofit organizations, Jessica White Associates helps its clients energize fundraising efforts and enhance organizational effectiveness. With more than 32 years of experience in all facets of fundraising, Jessica has provided expertise to all types of nonprofit organizations.
Services Offered
Annual giving, Board development, Capital campaigns, Feasibility studies, Strategic planning
Location(s)
Indianapolis, IN
Brian Lacy and Associates is a fundraising and data services firm with more than 30 years of experience that provides leading industry resources and veteran talent to maximize what your team can do across the giving spectrum.
Services Offered
Annual Giving, Wealth Screening, Data Cleansing, Marketing and Communications
Location(s)
Houston, TX
Jon Helder is the founder and owner of Clarity Fundraising LLC, a nonprofit consulting firm based in Grand Rapids. Clarity's purpose is to magnify the mission of its partners by implementing data-based strategies to improve fundraising and organizational effectiveness. Jon founded Clarity so that he could use his experience and know-how to strengthen nonprofit's missions and bolster their impact on the community.
Services Offered
Fundraising planning, Donor data optimization, Coaching, Initiative implementation, Monthly giving, Process improvement, Staff & board development
Location(s)
Grand Rapids, MI
Grassroots Funding.org is a nonprofit supporting small nonprofit partners. Our full service partner fee is $75/mo. We keep costs low and impact high. We are set up to consistently monitor funding opportunities for you, connect with your donors, maintain your database, and keep your world connected with your mission.
Services Offered
Annual fundraising plans, Grants research, Grant writing, Grants management, Donor development, Database management, Donor & member pipeline development, Multi-channel campaigns
Location(s)
Boulder, CO
Smart Annual Giving helps small nonprofits create systematic, strategic annual fundraising programs by incorporating simple, effective techniques to recruit, renew, engage, and upgrade donors.
Services Offered
Annual Giving, Campaigns, Appeals
Location(s)
Raleigh, NC
Meyer Partners is a market-savvy, digitally-minded, and analytically-focused agency serving non-profits with integrated fundraising communications. We've counseled and served more than 100 national and regional nonprofits since 1989 with creative solutions and proven results.
Services Offered
Integrated digital and direct mail services, Analytics and donor file audits, Donor insights and brand alignment, Middle donor moves management, Major gifts campaigns, Legacy marketing
Location(s)
Chicago, IL
Additional Annual Giving Resources