VOLUNTEER MANAGEMENT
Manage more volunteers in less time.
Bloomerang Volunteer makes it easy to grow your volunteer base, simplify tasks, and save time in the process.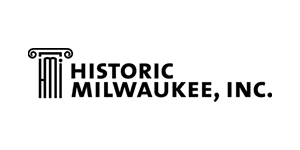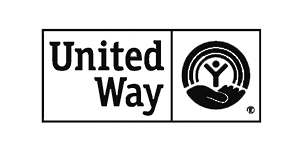 Elevate your volunteer management experience.
Streamline the process of recruiting, scheduling and communicating to reclaim valuable time. One place to nurture both donor and volunteer relationships, turning volunteers into donors, and donors into volunteers.
Create a frictionless volunteer experience.
Streamline your sign-up process with a modern and easy-to-use volunteer management solution that staff and volunteers love.
Easy to use
A simple and intuitive experience for both staff and volunteers. Customizable settings and flexible views make complex problems simple and empower you to work your way.
We were able to bring the whole process of assigning volunteers into a self-sign-up model that made the process much easier.
Bob Blacksberg, Board Member KlezKanada
Get time back in your day
Eliminate unnecessary tasks, simplify processes, and scale your program. Spend less time on administrative tasks and more time engaging volunteers.
"Bloomerang Volunteer is a huge answer to our volunteer management and communication questions. Our organization is growing very quickly right now which means the amount of volunteers we have is growing fast! Bloomerang Volunteer's custom forms have helped all our staff be able to see everyone's information in one place. We are able to protect the children we serve as well as our organization because all staff can see each volunteer's qualifications in one place!"
Anna Unruh, Director of Community Engagement Joy Meadows Foster Community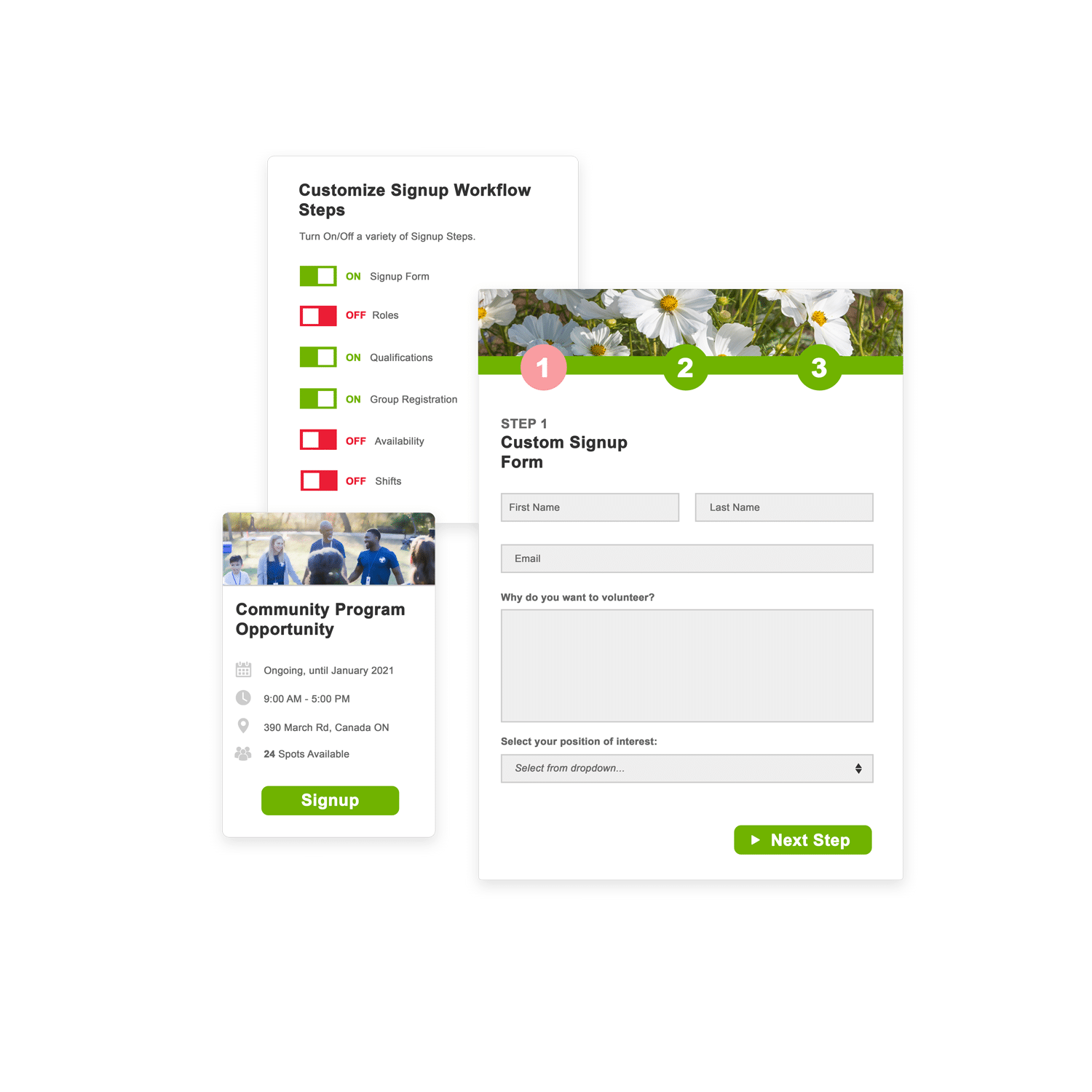 Streamline recruitment
Simplify your recruiting, screening and scheduling workflows and create a great volunteer experience in the process.
The greatest benefit was the ability to streamline the entire volunteer recruitment and management process.
Grace Fuhr, Event Director Historic Milwaukee
Retain volunteers
Empower volunteers with easy and flexible ways to contribute to your mission. Recognize their efforts with meaningful and timely communications.
Demonstrate impact
With all your data in one place, you can bring light to the social impact you're making through your volunteer program. Create general activity reports, better understand the value of time to make more intelligent decisions and support grant applications, engage volunteers based on their status, and inspire volunteers by showing their true impact.
The top value is the immense savings in our staff time for scheduling and communicating with volunteers.
Jamie Cross, Emergency Programs Manager GlobalMedic
Turn volunteers into donors, donors into volunteers
With our two-way sync of constituent profiles and volunteer activity data between Bloomerang Volunteer and the donor management platform, you can view supporter engagement, all in one place. Combined with the Bloomerang engagement meter, you can identify dedicated volunteers who have high potential to be repeat donors.
"The volunteer profile integration is a wonderful advantage. This is a HUGE timesaver for our staff! Syncing is easy and quick and means that all of our constituent and volunteer information is in one place!
Anna Unruh, Director of Community Engagement Joy Meadows Foster Community
Volunteer management made easy

Volunteer management
Administer and streamline all your critical tasks and store your data in one place. Customize recruitment, scheduling, and administrative settings on an organizational and program level.
Recruitment workflows
Flexible workflows that include form questions, qualifications, roles, availability, and shift sign-up and make it easy to collect documents like background checks and waivers.

Powerful scheduling tool
Easily create unlimited schedules, send confirmations and notifications, and track attendance. Create your schedules your way, with multiple calendars and list views, filters, and bulk actions.
Self-serve options
Online applications, volunteer dashboards and a powerful mobile app make it easy for volunteers to sign-up for the roles, shifts and tasks that interest them.
Personalized outreach
Thank volunteers and share their impact with personalized messages through the mobile app or email.

End-to-end reporting
Custom and pre-built templates that are easy-to-use and deliver in-depth, end-to-end reporting across all your programs and events. Centralized database synced with your CRM instance gives you a complete view of your volunteers and ensures your data is always accurate and up-to-date.
Two-way Profile Sync
Keep records up to date with one entry. Track volunteer hours and activities in Bloomerang Volunteer, then identify those with high donation potential with Bloomerang's Engagement meter.
Mobile App
Our mobile app empowers volunteers and makes it easy for staff to manage and communicate with them whenever and wherever necessary.
We're trusted by thousands of nonprofits like yours