ARTICLE
Why Budgeting Is Important For Your Nonprofit And How To Do It Properly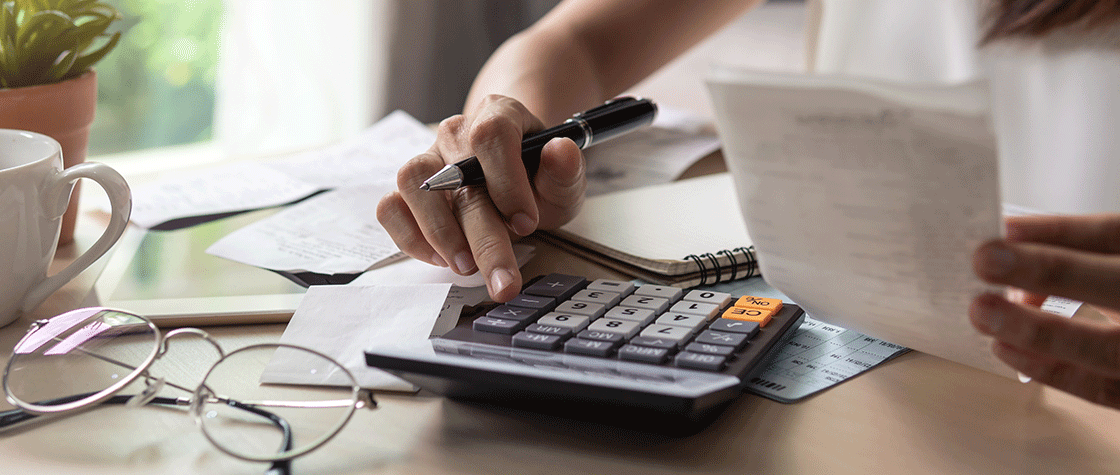 Understanding what a budget is and its importance is crucial for every organization because it can be a way to achieve financial sustainability.
But what is a budget exactly?
Some people see it as a forecast, meaning a prediction in the future. Others see it as a target or even a wish list. However, it is nothing similar. A budget is just a financial document that provides an overview of how an organization is planning to spend their money. It must be centered around the primary goals and objectives of the organization.
There are two key components to a budget, which are expenses and revenue. A budget shows how an organization is planning on getting its money in the fiscal year (which is the list of its different sources of revenue) and how that money is supposed to be spent on the organization's programs to achieve its goals and mission.
Let's not forget that a budget isn't firm. It shouldn't be something carved into stone. Imagine that your organization's financial position changes during the year. Maybe a significant donor decides not to grant you the expected money anymore, or your primary source of revenue is disrupted by some unforeseen events. These will affect the total revenues you budgeted for that year. It wouldn't be wise to stick to the initial budget in those cases. A budget might need to be adjusted during the year, depending on how things are moving.
Now that we understand the definition of a budget, why should we care?
As mentioned before, a budget can be a way to achieve financial sustainability. Because it helps you track your revenues and expenses, the chances of stopping an activity or program simply because of a money shortage would be limited, giving your organization the ability to operate over the long term. It is then a guide towards a good financial health for your company. But the benefits of a good budget don't stop there.
A well-planned budget gives you financial control. You will know how much cash is coming in and how much is going out. You can put limits on the expenses to increase your income or to avoid overspending. Your organization will also have the capacity of moving money around and allocating it efficiently.
A budget helps organizations focus on their goals and mission. Don't forget that budgets are constructed based on the different activities and programs the organization plans on doing over the year. This obviously goes along with the company's goals and mission. As a result, budgeting helps you not forget your purpose or goals.
A good budget shows accountability, transparency and good faith from your organization. It shows exactly where the money given to you is going, which is a big concern for donors or grant-makers most of the time. This leads to another benefit of budgeting which is better oversight and review. Knowing where the money goes, how much cash is spent on projects/programs and how much revenue is coming in to help assess your organization is essential. It enables you to keep an eye on everything closely to avoid mistakes and errors. You will also be able to make better decisions for your organization.
Now, we have a pretty good idea of how important budgeting is and how it's crucial for every organization. When planned strategically, it can help your organization reach its highest potential and achieve financial sustainability.
How do you apply a budget properly?
Here are some guidelines.
Keep in mind that you are planning for revenues as well as expenses for your programs and activities that define your goals. You should be able to set priorities and make the difference between reality and fantasy. First, let's consider the revenues.
Revenues can come from many sources. It can be contributions from the public, grants/endowment, ticket sales, auction proceeds and fees for goods and services. They each should be evaluated and reasonable. When considering contributions from the public, you should be able to assess the amount of money you expect to get within a reasonable range. Being realistic would imply taking into consideration the state of the economy, the financial situations of contributors or the likelihood of raising money. For grants and endowment, you should make sure that you meet the grantor's requirements and qualify for it. There could be reports provided to the donors, or restrictions on how and what to spend the money on. There may even be possibilities where the complexity of compliance with the requirements of the grantor can be a real challenge. This sometimes happens to small organizations seeking grants from large agencies. This should be taken into consideration when applying for grants as a source of revenue. For ticket sales, auction proceeds, and fees for goods and services, you should also be realistic when assessing the amount of money, you expect. Every source of revenue should be evaluated before being considered.
The budget side dealing with expenses.
Expenses should eventually be tied to the programs and activities and not be ignored. There are different types of expenses and costs, such as direct costs, capital expenditures, indirect or overhead costs, and in-kind contributions of goods and services.
Direct costs are those costs that are completely attributed to a specific project or program. Examples can be the cost of hiring new staff for a project, ordering supplies, and costs related to publications or travel.
Expenditures, which are expenses made to acquire or maintain fixed assets such as cars, land, or building. They would be beneficial for the organization in the long run.
Indirect or overhead costs are costs that are not directly associated with a specific project but may be necessary to achieve it. These costs can be telephone charges, computer use, internet or postage.
In-kind contributions of goods or services are non-cash contributions for a project. They can be both a revenue (when received) and an expense (when used). They include items like office space, utilities, parking, security, or staff hours.
Every expense should also be evaluated to avoid unpleasant situations in the future.
Budgeting is essential for nonprofits and every other organization in the success of achieving their goals and mission and in managing their cash flow efficiently for better financial health and sustainability.
Erica B. Gwyn has 20+ years of experience in fundraising and nonprofit program management with a specialization in STEM youth development. She holds expertise in the acquisition, retention and closeout procedures for more than $20.5 million in federal, state and local grants. Erica is also a licensed Early Care Administrator through the Georgia Department of Early Care and Learning. She is the CEO & President of The Nonprofit Guru, LLC, a consulting firm specializing in supporting emerging nonprofits with budgets under $3 Million with fundraising and compliance resources. Gwyn currently volunteers her time with the State of GA Department of Education - STEM School Certification Review Panel & Advisory Committee, Atlanta Belt-line Tax Allocation District Advisory Committee, Women of UGA, Junior League of Atlanta and Delta Sigma Theta Sorority, Inc.