ARTICLE
Should Fundraising Software Be Created Like A Wikipedia Article?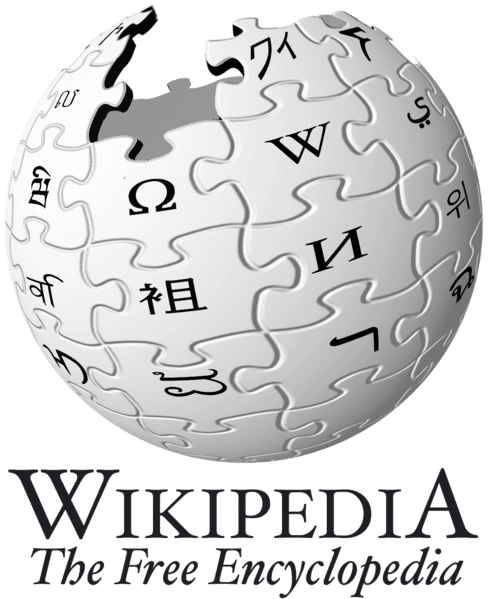 Wikipedia has totally revolutionized and greatly expanded the reach of previously highly regarded reference tools like dictionaries and encyclopedias. This revolution has taken place in just over a decade, which is lightning fast for revolutions (the Internet seems to enable such speed and expansion!).
Five Key Reasons to Love Wikipedia
The scope of Wikipedia is expanded daily by the thousands of approved writers/editors who consider it a labor of love, if not a privilege, to add to the vast pockets of knowledge within its confines. What is even more amazing is the sheer number of edits and refinements every article goes through.   Withstanding the utter scrutiny of such a far reaching body of editors insures every article is:
1. Accurate
2. Up to Date
3. Complete
4. Well Documented
5. Concise
The five areas above are what make so many of us trust the information in any Wikipedia article. In fact, we are all relived to know it will never be out of date, comes from reliable sources and will fully answer our questions without droning on to fill up space. All of these factors add up to a powerful resource that is at our fingertips and for anyone under thirty years of age, taken for granted!
Yes, Those Same Reasons can Apply to Fundraising Software
Let's explore each of the five reasons above on why we love Wikipedia and see how much sense they make for the process of creating fundraising software or Non-Profit CRM if you are so inclined to use that moniker now. Here is a quick reference on what is vital and what is not in fundraising software.
Accurate
First, accuracy is so vital with any sort of recordkeeping or communication system.  If the data and events being kept in a fundraising system is anything but 100% accurate you run the risk of upsetting or worse yet losing donors. Please refer to this previous post on Donor Retention
So many such systems violate this key rule by allowing duplicates or not enforcing basic data entry or data importing rules. This can also be true regarding any donor preferences and financial details coming in from your web site or via email.
Up to Date
This can be a problem from two angles. Let's explore the first angle since it is the most widely seen. If the fundraising system being used is not cloud based, you run the risk of using an older release of the product, which means it is out of date in some manner. The latest bug fixes, and more importantly, the latest tools are not at your disposal.  Often keeping up to date with in-house systems requires extra effort to load and transfer your data over to a new release.  Upgrading might also require upgrades to hardware and other connected systems, so buyer beware!
The second angle is based upon the software vendor not keeping up with newer trends or tools. Sometimes the platform used does not allow, but more often it is the lack of innovation that occurs when existing customers do not demand more. We so often see example of this with various technology tools. The vendor must truly stay focused on innovation to avoid such a result.
Complete
Most end users consider any database product to be complete if it allows them to handle 95% of their daily tasks. This is difficult to ascertain if those daily tasks are not reviewed and used as a guiding light in selection or product reviews. If a product is able to do this for a majority of its users then we have a breakthrough winner.
Would it not be nice to use a product which does meet 95% of your daily needs? Conversely, would it also be wonderful to not have numerous unwanted and certainly not needed functions cluttering screens?
Well Documented
Not much needs to be stated here since it is so obvious. Good documentation refers to both responding to the needs of a vast number of users through in depth research and the help documentation within the actual product. Both areas are a joy to behold, when you find them in large supply within your fundraising software product (some of the newest products make extensive use of videos and graphics in the on-line help, which is quite a bonus!).
Concise
Conciseness is perhaps the most important reason of the five. Removing the fluff makes the daily use of any product so much easier. Think of the utter joy you had using your first iPod or Smartphone. Was it not nice to be able to do more than you dreamed with little or no training? Did it not set the standard for other products and services as you shopped for them later? Concise means the most complete without adding or having to deal with unwanted extras.  Such extras almost always mean complexity, long learning curves and improper use over time.
What do you think? Does this comparison now make sense? Let's hope you are lucky enough to have all five of the reasons we love Wikipedia articles come into play with any fundraising software or non-profit CRM you are contemplating or using. If you do, the software should be a joy to use!

A
30+ veteran
of the nonprofit software industry,
Jay Love
co-founded Bloomerang in 2012. Prior to Bloomerang, he was the CEO and Co-Founder of eTapestry for 11 years, which at the time was the leading SaaS technology company serving the charity sector. Jay and his team grew the company to more than 10,000 nonprofit clients, charting a decade of record growth. Prior to starting eTapestry, Jay served 14 years as President and CEO of Master Software Corporation. MSC provided a widely used family of database products for the non-profit sector called Fund-Master. He currently serves on the board of the Center on Philanthropy at Indiana University and is the past AFP Ethics Committee Chairman. Jay is also the author of
Stay Together: How to Encourage a Lifetime of Donor Loyalty.