ARTICLE
[ASK AN EXPERT] Who Should Handle Congregational Giving Thank You's?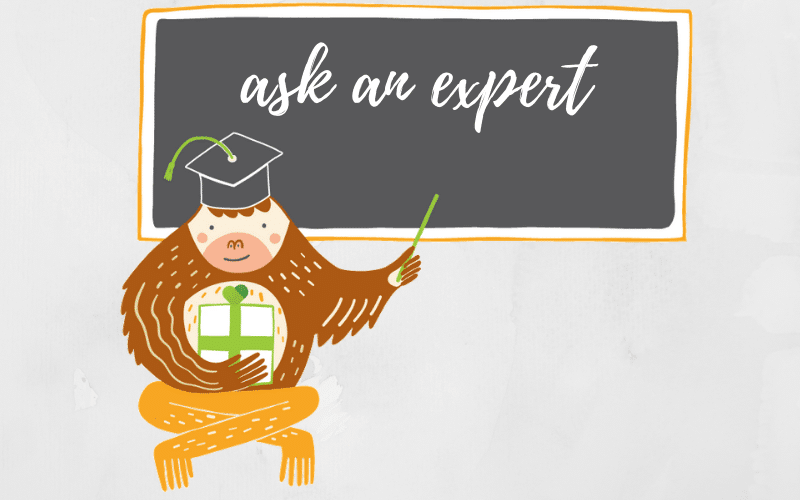 Our Ask An Expert series features real questions answered by Claire Axelrad, J.D., CFRE, our very own Fundraising Coach, also known as Charity Clairity.
Today's question comes from a fundraiser who isn't sure who a thank you should come from.
Dear Charity Clairity,
We're a middle judicatory of our denomination (think Catholic Archdiocese-type of organization). For Giving Tuesday, we ask for donations to one of our congregations who are doing wonderful things in their community as the recipient of funds.
How do we handle thank you's? Since people give to our organization, I would think we provide the thank you. Is that correct? Also, is there a need to share a list of donors to the organization who receives the funds?
— Seeking common sense approach
Dear Seeking common sense,
You're looking for the right thing!
Doing all you can to assure donors feel thanked for their gift makes good sense. So stop and consider for a moment: What's the most common sense thing you can think of when it comes to being thanked? Step into the donor's shoes. What do they want to feel after they give? They want to feel good about what they've done!
Common sense says: Help donors feel good as often as possible. Being thanked feels good. Donors love to be thanked by whoever benefits from their gift, whether directly or indirectly. And more thank you's are better than less.
This being the case, you'll absolutely want to share donor contact information so supporters can be thanked by the direct beneficiary organization. This way they can send their own personal thank you, and perhaps even continue to keep these specific campaign donors updated on their philanthropic impact. If you think the congregation receiving the funds should not add these folks to their regular mailing list, that's something you should share with them. They should be able to set these folks up as a special segment of their list.
And you too, of course, should thank these donors. Be specific about the purpose of their gift and let them know how appreciative you are of their responding to this special appeal. Gush a little. After all, Giving Tuesday is also a great time to give gratitude to the supporters who make your mission possible.
Once is never enough. Keep the gratitude flowing and you'll keep donations flowing as well!
— Charity Clairity
Have a question for our Fundraising Coach?

Please submit your question here. Remember, there are no stupid questions! If you need an answer, it's likely someone else does too. So help your colleagues by asking away. Please use a pseudonym, like "Seeking common sense" did, if you prefer to be anonymous.

Claire Axelrad, J.D., CFRE, will inspire you through her philosophy of philanthropy, not fundraising. After a 30-year development career which earned her the AFP "Outstanding Fundraising Professional of the Year" award, Claire left the trenches to begin her coaching/teaching practice. Clairification School has been called "the best bargain in fundraising!" Claire is also featured expert and Chief Fundraising Coach for Bloomerang, She'll be your guide, so you can be your donor's guide on their philanthropic journey. A member of the California State Bar and graduate of Princeton University, Claire currently resides in San Francisco California. If you like craft fairs, baseball games, art openings, vocal and guitar, and political conversation, you'll like to hang out with Claire.