ARTICLE
[ASK AN EXPERT] 3 Secrets to Improve Email Campaign Opens and Click-Throughs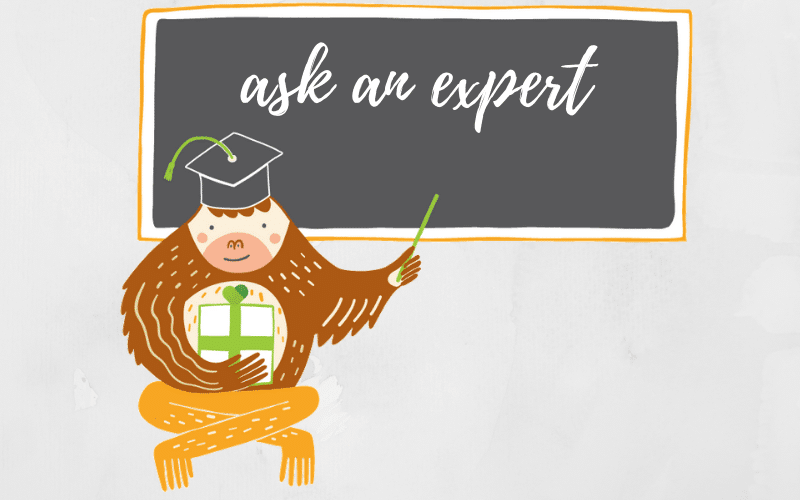 Our Ask An Expert series features real questions answered by Claire Axelrad, J.D., CFRE, our very own Fundraising Coach, also known as Charity Clairity.
Today's question comes from a fundraiser who isn't sure whether email is the best fundraising channel for them and wants to know how to improve their results with nonprofit email strategies. 
Dear Charity Clairity,

Are there any secret email strategies to get more opens and click-throughs? We're sending more email because it's relatively inexpensive, but I wonder if that's our best fundraising strategy since so many people seem to not open them. What might we be missing? 

— Don't know enough to be strategic
Dear Don't-Know-Enough,
You're right to be sending more email. 58% of us check it first thing in the morning. That's before we check Facebook, run an Internet search, or even watch the news. And when it comes to online messaging, email marketing conversion rates are 3x that of social media marketing. Your message is 5x more likely to be seen through email than Facebook, and you're 6x more likely to get a click-through from email than you are from Twitter.
Yet sending email isn't inexpensive if no one opens it. So you're asking the right question. There are, in fact, certain nonprofit email strategies – secrets, if you will – that improve the odds your email will be opened, read and acted upon. 
Here are four ways you can increase your opens and click-throughs:
Get personal
Segment
Think buttons
Optimize for mobile
1. Get Personal
Sometimes it's tempting to cut corners and just write "Dear Friend." Don't. Personalization is rewarded through a 14% higher click through rate (source). And if you put your donor's name in the subject line it is 26% more likely to be opened than if you lead with a generic subject line (source). If you stop to think about this logically, it just makes sense. If someone sends you an email with your name, you're more likely to open it because you know the organization is paying attention. It makes you feel known. And as donor-centered fundraising researcher Penelope Burk says, the number one thing donors want from you is: "Show me that you know me."
2. Segment
Segmentation is another way to show donors you know them. Not every donor shares the same connection to your organization, the same giving history, the same motivation to give or the same identification with your cause. The more you can segment your various markets (e.g., major donor, ongoing donor, first-time donor, board member, former staff, volunteer, parent, ticket buyer, client, member, issue/program of greatest interest, etc.), the more likely you'll generate action.
If your email isn't relevant to your recipient it will be immediately deleted. And that will make it less likely the next one will be opened. For example, if you have a donor who consistently gives to support senior services, don't send them a fundraising appeal about your children's services program. If you have a donor who recently gave to your campaign, be sure to remove them from subsequent campaign appeals. If you have a donor who formerly served on your board, don't send an email that explains your mission to them.
Your donor database should make it possible to run reports based on whatever criteria you deem important to differentiate groups of donors. This will enable you to send slightly tweaked messages to different segments of your mailing list. But you can even segment using an Excel spreadsheet. It's well worth the extra effort on the front end to reap huge rewards on the back end. In fact, marketers have found a 760% increase in email revenue from segmented campaigns. If you do it strategically, for every $1 spent, email marketing generates $38 in ROI (source). 
3. Think Buttons
Using a call-to-action button instead of just a text link will reward you with a 28% increase in click-throughs according to one study. Why? Research shows most people scan email rather than reading them word for word, so using buttons for your call to action means they'll stand out to skimmers, while text links will often go overlooked. Generally a button is:
Bigger

More colorful

Offset by white space

Designed to 'pop'
4. Optimize for mobile
Finally, and this should go without saying, be sure your emails are optimized for mobile. Today 81% of email opens happen on mobile devices. Never, ever, launch your campaign without first checking how everything displays on an iPhone and Android device. Sometimes even with the best templates and plug-ins, things can get funky. Especially verify your call to action button works!
Hopefully you now know enough to fill in any gaps that were missing. Good luck!
— Charity Clairity
Have a question for our Fundraising Coach?

Please submit your question here. Remember, there are no stupid questions! If you need an answer, it's likely someone else does too. So help your colleagues by asking away. Please use a pseudonym, like "Don't-Know-Enough" did, if you prefer to be anonymous.

Claire Axelrad, J.D., CFRE, will inspire you through her philosophy of philanthropy, not fundraising. After a 30-year development career which earned her the AFP "Outstanding Fundraising Professional of the Year" award, Claire left the trenches to begin her coaching/teaching practice. Clairification School has been called "the best bargain in fundraising!" Claire is also featured expert and Chief Fundraising Coach for Bloomerang, She'll be your guide, so you can be your donor's guide on their philanthropic journey. A member of the California State Bar and graduate of Princeton University, Claire currently resides in San Francisco California. If you like craft fairs, baseball games, art openings, vocal and guitar, and political conversation, you'll like to hang out with Claire.