ARTICLE
4 Things You Need To Know About The 2019 3rd Quarter FEP Report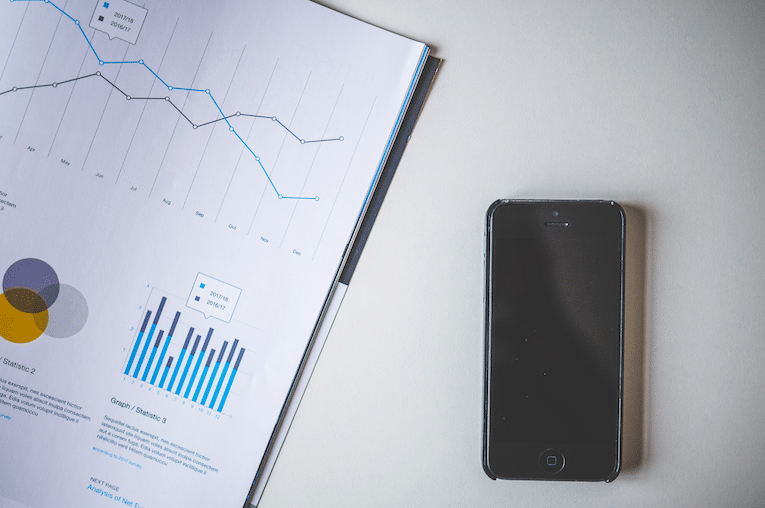 Each quarter the Fundraising Effectiveness Project releases their latest findings from billions of dollars donated through the participating donor database companies providing anonymous data from the majority of their customers. This allows the philanthropy world to establish metrics in a similar fashion to all of the key industries within the commercial sector.
Bloomerang is proud to be one of those data submission partners for every year of our existence.
The most current quarterly report was just released in conjunction with GivingTuesday 2019. Unlike the previous two quarters there were some positive percentage changes compared to the previous year. Those positive changes will be a key portion of my thoughts below. 
You can download the full 2019 3rd Quarter FEP Report here.
1. Recaptured Donors Increased by 1.8%
Trying to recapture lapsed donors is difficult at best because the overall percentage that even the best nonprofits can recapture hovers around 5%. However, it was nice to see that in comparison to 2018 the 2019 recapture rate did inch up by a small margin. 
A strategy of retaining donors, especially those extremely fragile first-time donors that are usually retained at around only 20%, will serve most nonprofits better. Here are some additional donor retention strategies that might prove helpful.
2. Overall Donor Retention Increased 0.7%
We are delighted to see the overall donor retention rate rise ever so slightly from 2018 to 2019. Retention of any nature moving upward is, unfortunately, something to note and applaud in the nonprofit sector.   
Over the years,that the Fundraising Effectiveness Project has been in existence, such a rise is seldom the case. Donor retention is unfortunately quite dismal when compared to customer retention rates in the commercial sector, where overall retention rates from one year to the next is often double those found in the nonprofit world.
This blog post has focused in on the major differences in retention between the nonprofit sector and the commercial sector.
3. Total Revenue From 2018 to 2019 is Down 4.6%
Though this dip has improved from the 7.3% drop the previous quarter, concerns must still persist.
Why? This is overall revenue after all. Fundraising revenue is the engine that propels nonprofit missions forward and in most cases, to greater heights of achievement. Most nonprofits are counting on at least maintaining the level of revenue they had the previous year so their vital mission work does not take a step back.
Let's all hope the fourth quarter of the year allows enough of a bounce back to keep 2019 revenue at or above 2018 levels.
4. Major Gift Revenue Decreased 5.2%
Since major gifts, which for most nonprofits are gifts of at least $1,000 or more, are the lion's share of the average charity's mission funding, this is also daunting to most fundraisers.
There is a bit of a silver lining here in that compared to the previous quarter this decrease is smaller. Perhaps such a reduction is a trend now. If that is the case, we just might see a repeat of last year's fourth quarter where the level of major gifts pulled overall giving into positive territory. Our fingers are crossed for this to be the case!
Summary
Yes, we did see a few positive signs in the 2019 3rd Quarter FEP Report. Those signs could be the beginning of more positive trends as we move to year-end fundraising for 2019. Time will tell, as we witness GivingTuesday and the important year-end appeals unfold. Feel free to let us know in the comment section below if your fundraising efforts grew from 2018 to 2019.  
Better yet, perhaps many of you have already surpassed last year's totals!

A
30+ veteran
of the nonprofit software industry,
Jay Love
co-founded Bloomerang in 2012. Prior to Bloomerang, he was the CEO and Co-Founder of eTapestry for 11 years, which at the time was the leading SaaS technology company serving the charity sector. Jay and his team grew the company to more than 10,000 nonprofit clients, charting a decade of record growth. Prior to starting eTapestry, Jay served 14 years as President and CEO of Master Software Corporation. MSC provided a widely used family of database products for the non-profit sector called Fund-Master. He currently serves on the board of the Center on Philanthropy at Indiana University and is the past AFP Ethics Committee Chairman. Jay is also the author of
Stay Together: How to Encourage a Lifetime of Donor Loyalty.